3 BIG ADVANTAGES OF HAVING A PORTABLE SINK IN YOUR CLASSROOM
Bob Butz | October 12th, 2021 | 2M READ TIME
Key reasons why every school or daycare needs a portable sink and handwashing station
To help keep students and staff healthy and feeling safe, portable sinks and handwashing stations have become a critical fixture in many school and daycare settings. Setting up a portable sink in your classroom shows parents your commitment to student health. But more important, putting a portable sink to use delivers a few important benefits that make life a little easier for teachers and daycare providers trying to meet modern handwashing standards and protocols.
GREATER SUPERVISION
Everybody knows handwashing is by far the best way to minimize the spread of stuff that gets children sick. But without easy access to a sink, teachers must navigate sending children out of the classroom in search of the nearest bathroom.
Setting up a portable sink in the classroom or on the playground, eliminates constant interruptions from children wanting to wash their hands during teaching and playtime. They keep children from wandering the halls and eliminate the bother of having to monitor long bathroom lines of children waiting to use the sink. And for preschool age children just learning how to wash hands properly, having a self-contained portable sink in the classroom makes it easier for staff to supervise on proper technique.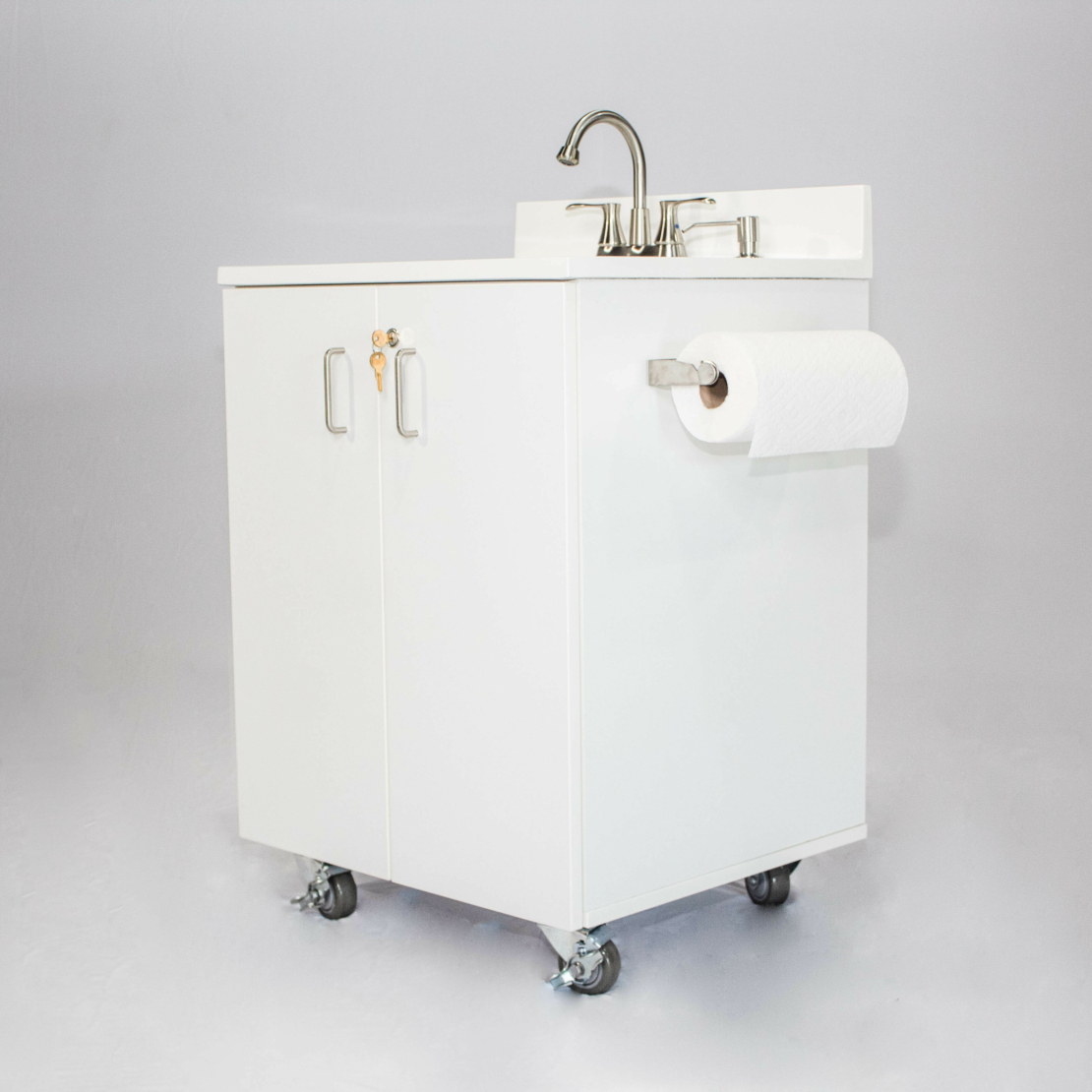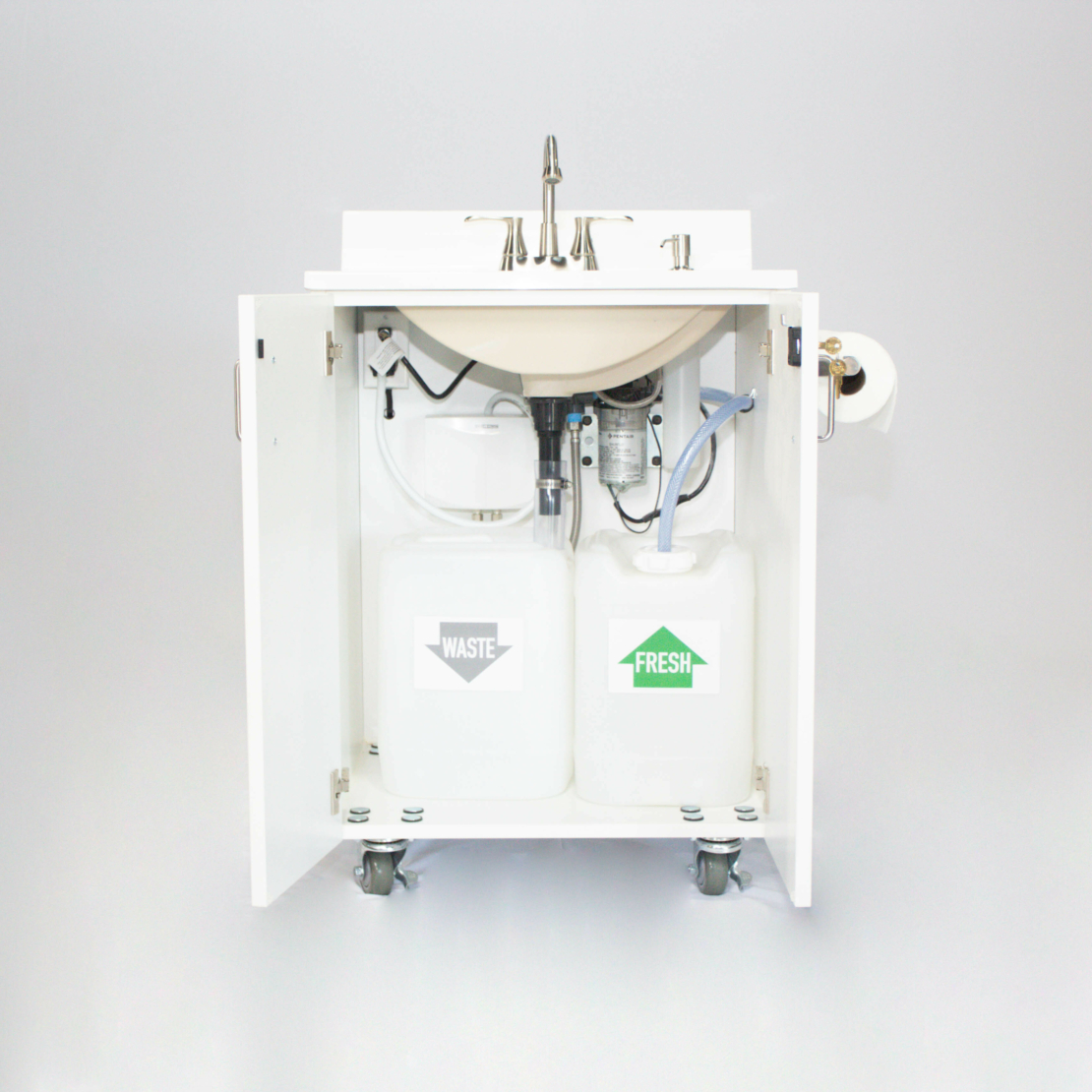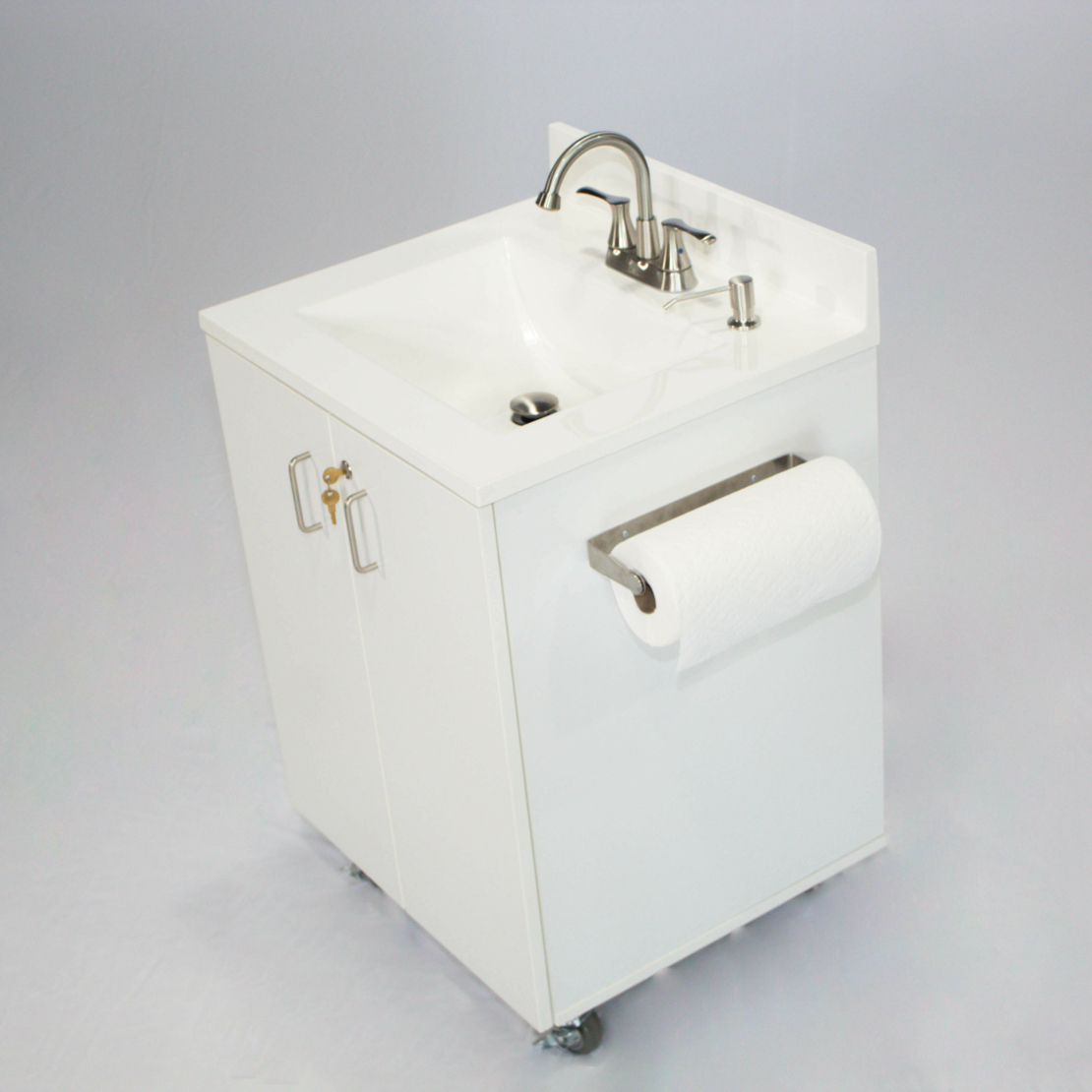 MORE EFFECTIVE CONTAINMENT
No amount of cleaning or mask-wearing can totally annihilate the invisible army of germs and viruses carried by children gathering in daycares and classrooms. Having a compact, portable sink easily accessible in an unused corner helps cut down the risk children with dirty hands pose to other teachers, daycare staff, and students outside their homeroom.
Fewer unnecessary trips to and from a distant bathroom means fewer touched surfaces, which helps reduce the chance that a single student will become a virus vector for an entire school. Placing a portable sink that requires no external plumbing delivers a bit of added insurance for teachers and daycare providers who want to do everything they can to keep their school community healthy.
HAND HYGIENE WHERE YOU NEED IT
Once common only in science and art classrooms for handwashing and waste cleanup, a quality portable sink can deliver hot- and cold-running water anywhere it's needed in a school or daycare setting. The best can simply be placed and plugged in anywhere there's an electrical outlet.
Rolling units mounted on heavy-duty casters can be moved effortlessly to deliver handwashing even in places where permanent plumbing solutions are not feasible or simply too cost-prohibitive—classrooms, cafeterias, gyms, hallways, or even on the playground outside.
For the best quality portable sinks and most competitive pricing in the industry, please call 855-763-8205 or email info@britteninc.com to learn more.

Related Article: HANDWASHING FOR KIDS: MAKING IT FUN & EASY