5 tips for choosing your cannabis retail fixtures
Kaila Szafranski | April 15th, 2021 | 3M READ TIME
Insight and advice to help you build an interior that fits your brand, budget, and business.
You did your market research and worked up a business plan. You chose the right location, secured your license, and, now, the mad dash to the finish begins. When opening a cannabis store, the final step in this wildly competitive business is the most critical—creating an enticing space for your customers.
It requires forward-thinking design and a unique kind of builder capable of transforming all those beautiful drawings, concepts, and ideas into cabinetry, fixtures, and displays that are functional and scalable as your business grows.
Here are five tips to make the building process easier:
1. LOWER COSTS WITHOUT SACRIFICING QUALITY
Once you've established a budget for fixtures, be smart about the materials that you select. Here's a little secret: for every high-end finish you come across, there are probably 10 more cost-effective alternatives that create the same look. Think laminate over wood. Or solid surface instead of stone. Even something as simple as scaling back on the thickness of your counter tops can result in big savings.
To decide which elements are worth more of an investment keep in mind what your customers are seeing as you review your list of potential displays. Generally, it's best to spend more on your front-of-house interiors since those directly communicate who you are to your customers. Save the economical pieces for back-of-house and employee areas that are out of sight.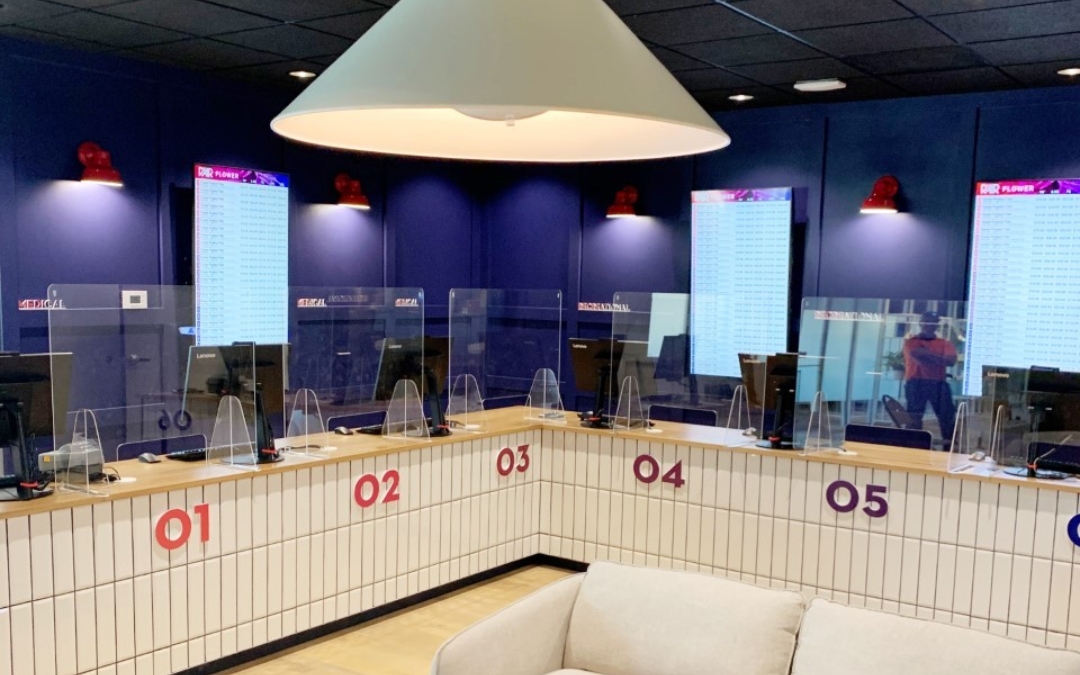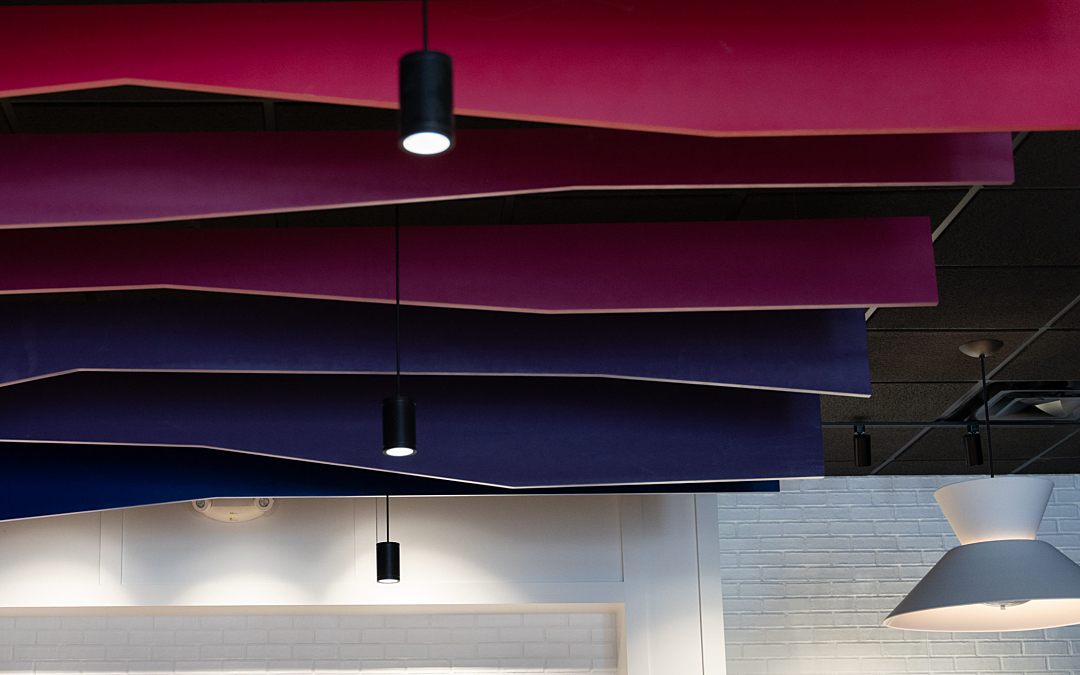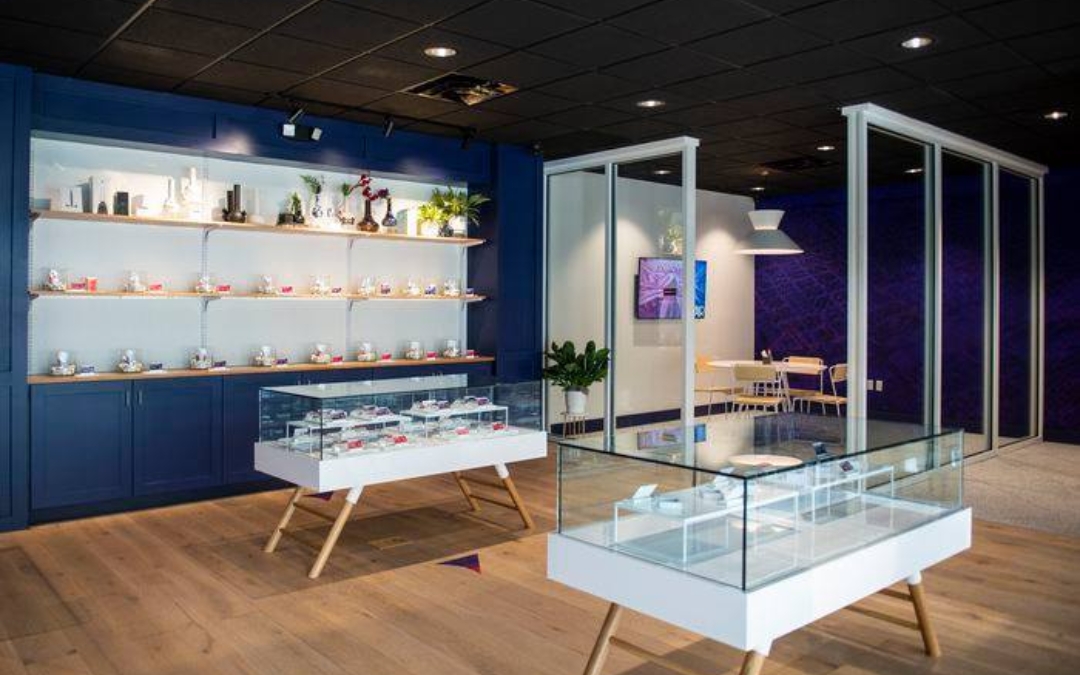 2. THINK ABOUT MOBILITY & FUNCTION
In the ever-changing world of cannabis, versatile fixtures reign supreme. Government rules and regulations seem to change every day. Don't get stuck with a display that can't be modified or altered on the fly.
Think shelving units that can be rearranged quickly with just a basic screwdriver. Or showcases on wheels that require minimal muscle to move. Remember your pass-through hallway as well. Is it bottlenecked? Consider the amount of time it takes for your customer to get their product once they've paid for it. If the route to the stockroom is cluttered and congested, you need to modify it. Maybe a series of small cabinet units could make it easier to navigate. Or perhaps, you leave the area open so it's free of potential obstacles.
3. REMEMBER TO SCALE
Whether you have hopes to expand one day or already have multiple locations, think about scalability. How is your brand going to grow? And how are your fixtures going to continue working for you in new spaces?
Take a good look at your existing displays and evaluate them. Keep the pieces that are selling the most products. Identify fixtures that aren't working and determine what needs to be adjusted. If you focus on finetuning your displays, you'll seamlessly communicate your brand to customers no matter where they are shopping.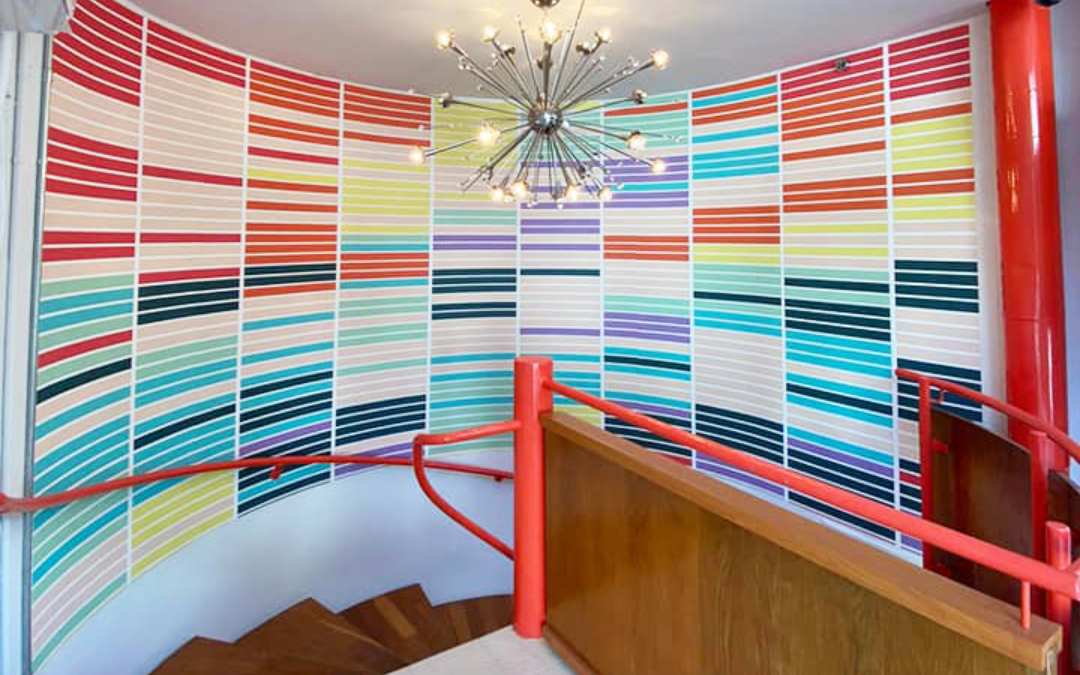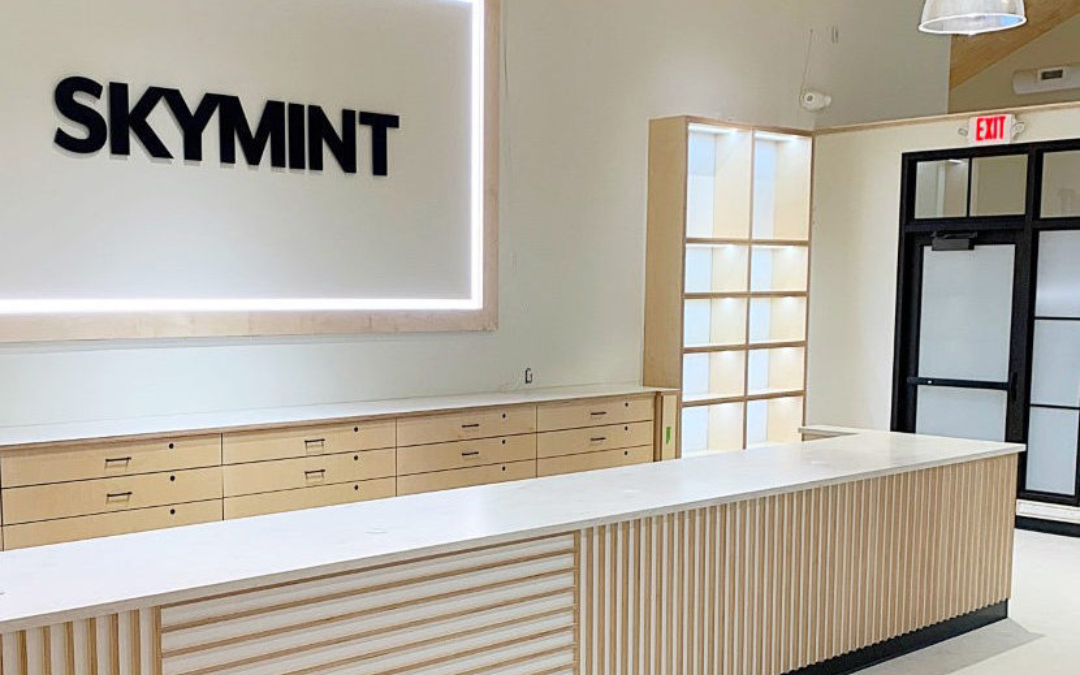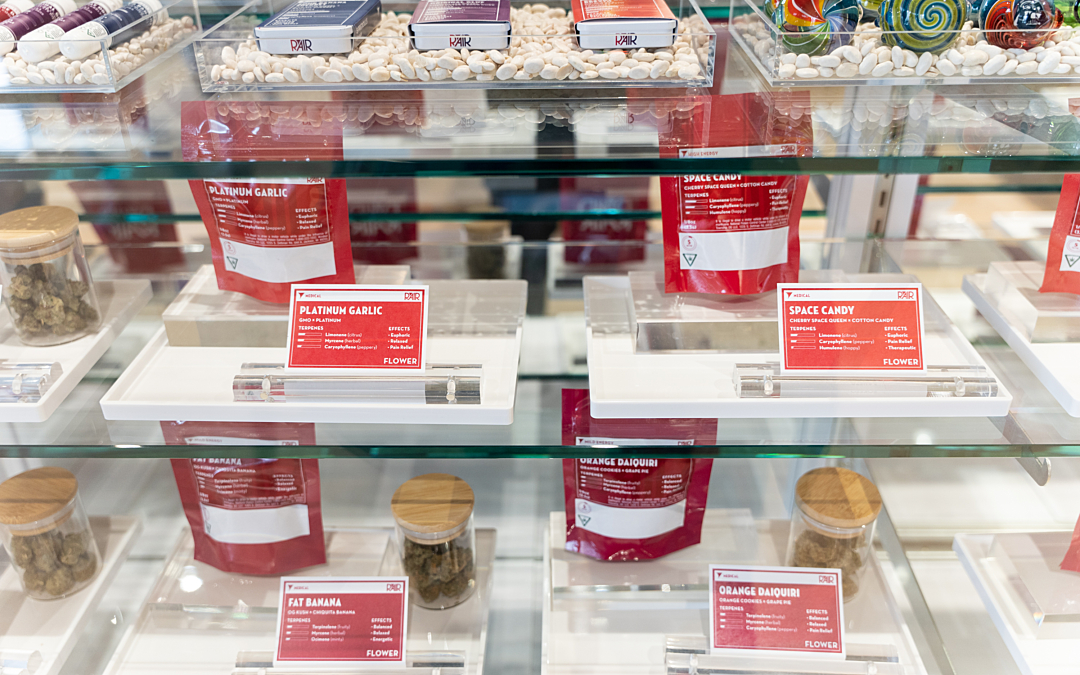 4. MAINTAIN BRAND CONSISTENCY
If you've taken the time to audit and perfect your displays, make sure they can be replicated whenever you need. Your millworking partner should keep detailed shop drawings with specific notes and measurements every important display product and fixture in your dispensary. Why? So you're not stuck reinventing the wheel when you go to open your next location.
Like a menu in a restaurant, an asset catalog and management system ensure fixture consistency; you always know exactly what you'll get each time because it's clearly laid out in front of you.
Such a system ensures that you get the same exact product built the same exact way every time. This saves you hours of unnecessary stress and money, while also creating a sense of familiarity for customers whenever they enter one of your dispensaries.
5. ASK ABOUT WARRANTIES & CARE
Business is booming. You're busy planning to expand. Then one day, the lock on your point-of-sale counter breaks. A wheel on one of your rolling displays goes a little wonky. Who's in charge of fixing that?
Make sure your interior build comes with a warranty for fixtures that break or get damaged. Get specific about replacement parts, maintenance plans, and care instructions. Businesses often run into trouble with warranties when they've chosen the cheapest product with the quickest turnaround time. So beware of online vendors offering discount after discount; they are often the same people who never answer the phone when something breaks and you need a fix.

To learn more about cannabis display cabinetry and retail fixtures, give the WoodWorks team a call at 231-275-5457 or email info@britteninc.com.
Related Article: 3 cannabis display trends you'll see in 2021