6 NEW PLACES PORTABLE SINKS ARE A MUST
Bob Butz | October 27th, 2020 | 3M READ TIME
See how the newest trend in community health delivers good hand hygiene almost anywhere.

Portable sinks used to be equipment rarely seen outside salons, school science labs, and open-air food events. But new health regulations and concern about the spread of germs have created surging demand for a portable handwashing solution that can be set up in places you can't place a traditional sink.
Portable sinks have become a new focal point of business/community sanitation and public health initiatives. Here are some examples of where our customers are placing these self-contained units to help people stay healthy.
1. SCHOOLS & DAYCARES
Regular handwashing isn't just a good habit every child should learn. It's a practice now enforced by schools and daycares that want to keep their student population healthy. Portable sinks are easy to place in classrooms, school entrances, cafeterias, playgrounds, athletic fields, and gyms so children can wash their hands anytime its needed, cutting down on the long bathroom lines. They're also available in standard and child-height models tall enough to provide easy reach for preschool children.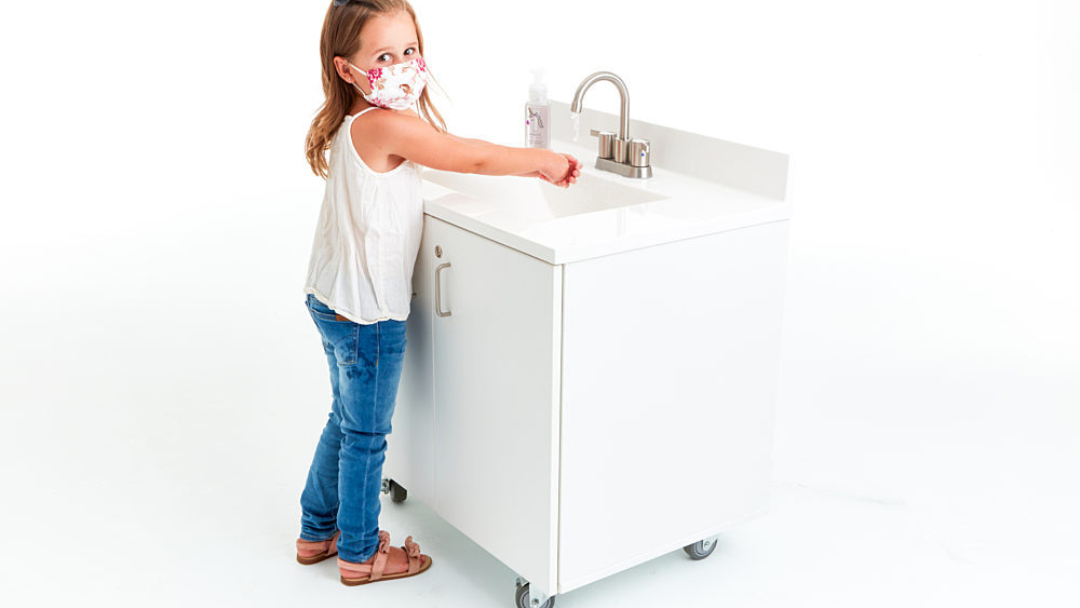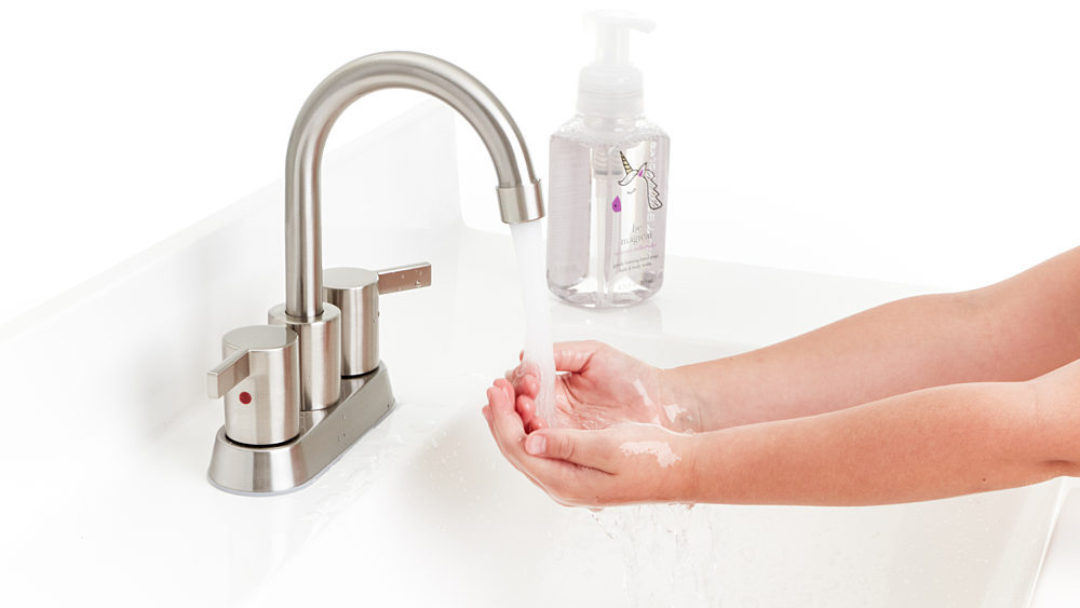 2. SPAS & BEAUTY SALONS
Hiring a contractor to run plumbing for more places to shampoo customers would otherwise be impossible for those in an industry already stretched to limit by closures. To meet physical distancing requirements, many beauticians are adding portable sinks with custom shampooing accessories and décor options that match the interior of their establishments. Britten Safety Solutions is a full-service, custom woodworking shop that builds sinks to any specifications while also delivering the highest water-pressure in the industry.
3. CITY PARKS & STREETS
In response to closures of libraries, churches, and other public spaces, communities have responded to the needs of their homeless populations afraid they might contract a virus because they didn't have anywhere to wash their hands. Delivering a compact design and 75 handwashes before needing a refill, portable sinks from Britten Safety Solutions deliver a low-maintenance solution for city parks and busy sidewalks.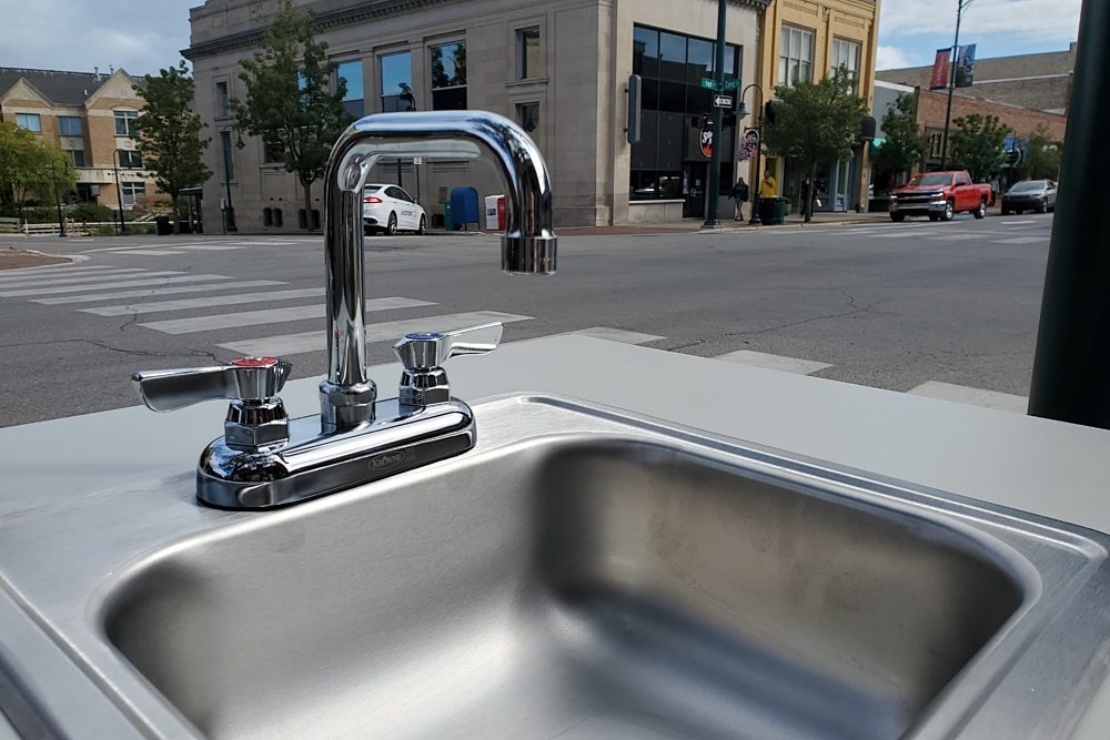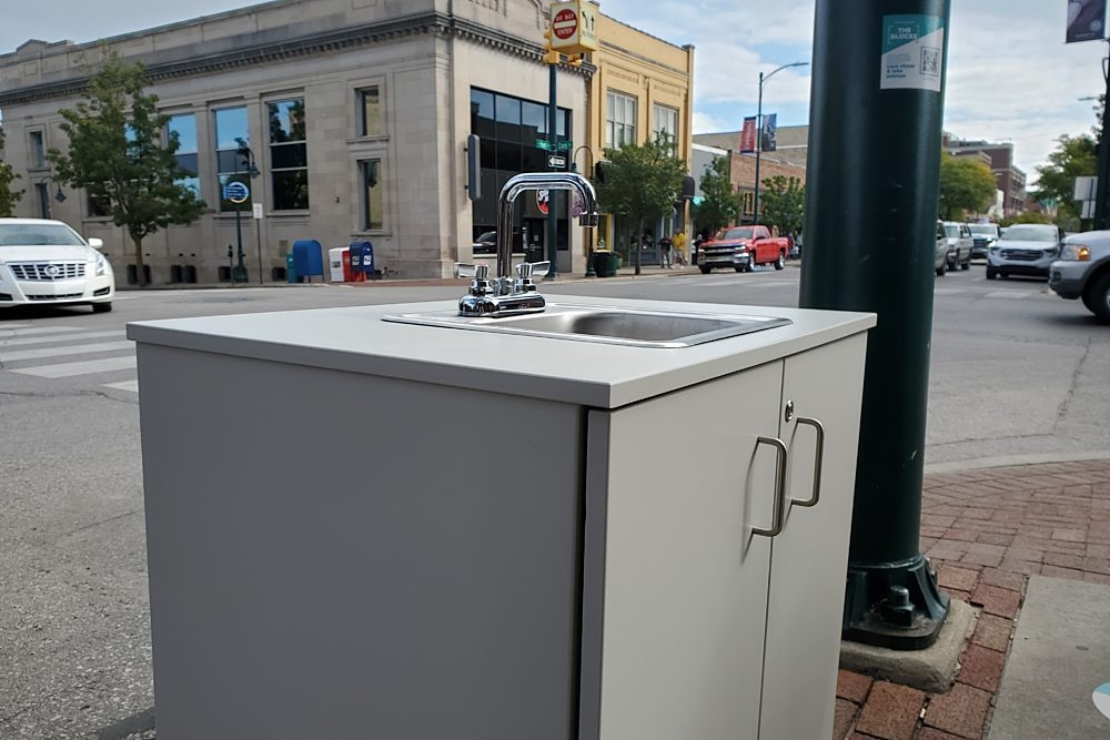 4. CONSTRUCTION & REMOTE JOBSITES
Whether building a high-rise in the middle of town or working a farm field in the middle of nowhere, outside workers without access to a restroom with running water need portable sinks/sanitation stations to keep their hands clean. Durable, commercial-grade indoor/outdoor portable sinks from Britten Safety Solutions meet all jobsite and new health requirements set forth by OSHA, GAP, and USDA.
5. ORTHODONTIST & DENTIST OFFICES
Healthcare professionals, especially dentists, are exposed to a higher risk of virus transmission due to close contact with potentially infected patients. Portable sinks from Britten Safety Solutions help practices meet distancing and hygienic requirements for patients who need to wash their hands or brush their teeth prior to a cleaning/checkup. Touchless faucets, paper towel dispensers, automatic soap, hot and cold running water—an array of custom options available to suit the needs of any dental office.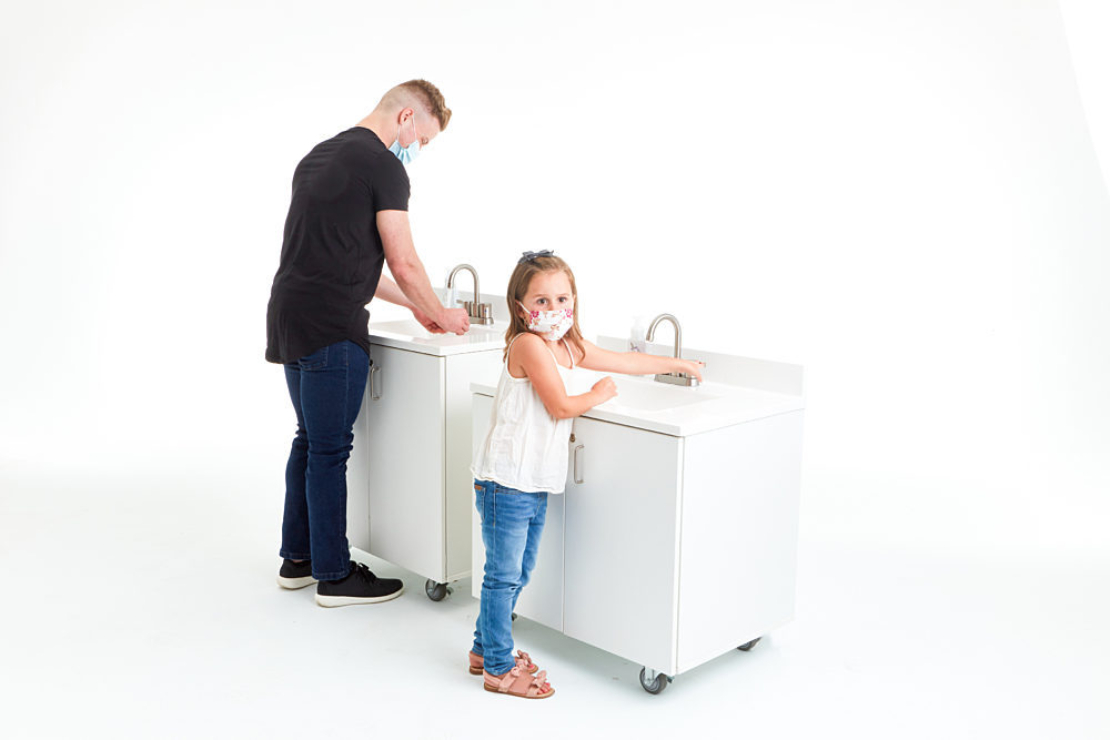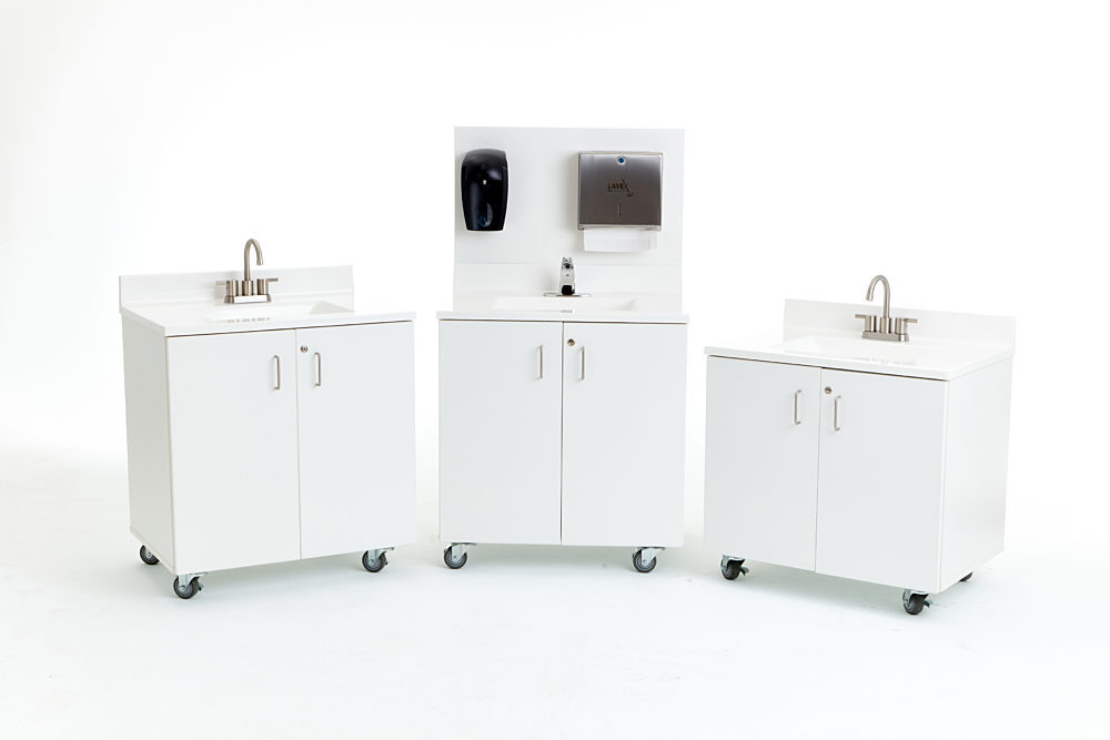 6. RESTAURANTS & GROCERY STORES
Making available a convenient place for handwashing has become super imperative for businesses handling the food we eat. In grocery stores, portable sinks are increasingly common around produce and deli areas. For workers in the food-service industry, a compact portable sink placed in a kitchen specifically for handwashing means less crowding around sinks already in use for food prep and dish washing. Delivering a rare combination of commercial-grade quality and ADA compliance, Britten Safety Solutions helps businesses meet handwashing protocols while showing your commitment to customer and worker health.
For the best quality and fastest shipping in the industry, please call 855-763-8205 or email Britten Safety Solutions at info@britteninc.com to learn more.