ANNA Dispensary | Dispensary Store Front | Britten Woodworks
Drew VanDrie | November 7th, 2022 | 2M READ TIME
Situation
ANNA/JULY 2021/HAYDEN, CO
Located about 20 miles east of Steamboat Springs is the quaint town of Hayden, CO. Host to the Yampa Valley Regional Airport, this picturesque village is at the nexus of several large wilderness areas making it a popular gateway for outdoor recreation enthusiasts. Hoping to cater to those arriving by plane, vacationers passing through, and locals alike, entrepreneurs Mark Wellston and Cherie Sanders sought to open the first dispensary in Hayden, CO. After clearing two neglected buildings, Wellston and Sanders rebuilt an intimate 800-square-foot retail space that would make locals and travelers alike feel welcome. In need of an interior that would maximize available space and enliven their dispensary storefront, the owners of ANNA dispensary turned to High Road Design Studio for the design of their dispensary retail location and relied on Britten WoodWorks to create the concept.
Solution
Constructed with a rear-sloping roof complimented by solid wood ceiling beams, the inside of ANNA dispensary naturally guided patrons to the back of the retail space. Making the most of their modest footprint, High Road Studio Design created a reserved and functional concept for this intimate space. Fabricating from this design, WoodWorks crafted an expansive custom point-of-sale counter that would span the entire width of the inside. Functional as it was attractive, this sprawling countertop featured built-in glass display cases, was capped with point-of-sale stations on each end, and included built-in cabinetry underneath for product storage. Backdropped by an attractive backwrap punctuated by symmetrical free-floating product shelves with integrated LED lighting, the completed package highlighted the minimalist charm and warm atmosphere that ANNA dispensary sought to create with their dispensary storefront.
Impact
A clean space with minimal clutter, the final result was a cozy dispensary storefront that nestled into the sentiment of Hayden. Intending to service traveling clientele along with curating to the local population, the completed ANNA dispensary was to be a welcomed and novel addition to the town. "It's kind of nice to be in a spot where everybody's really appreciative to have you in town, and we're going to be a shop that definitely caters to locals," said Mark Wellstone in an interview for The Steamboat Pilot.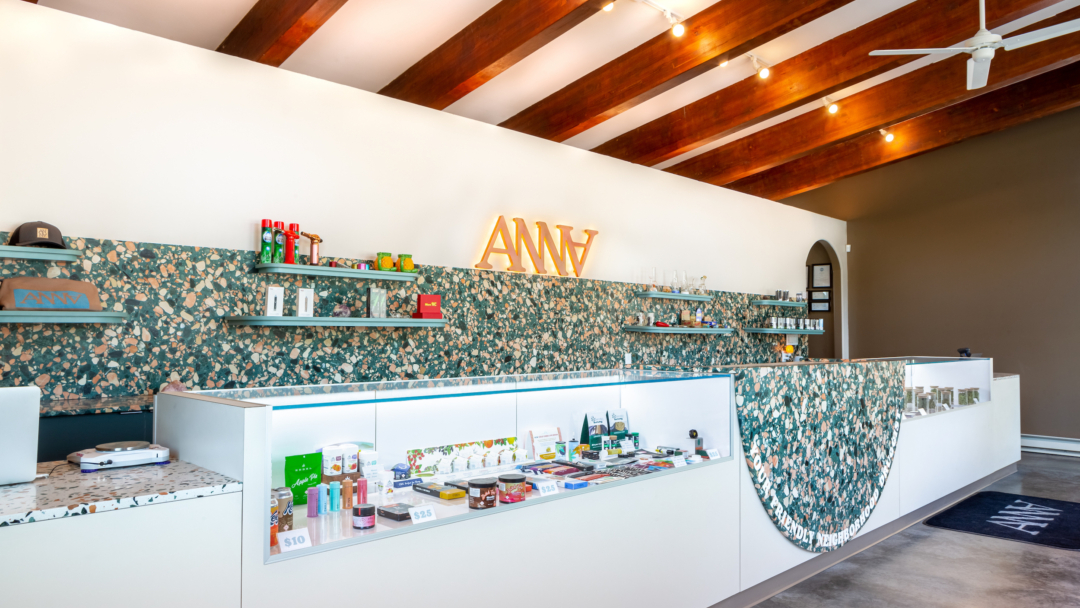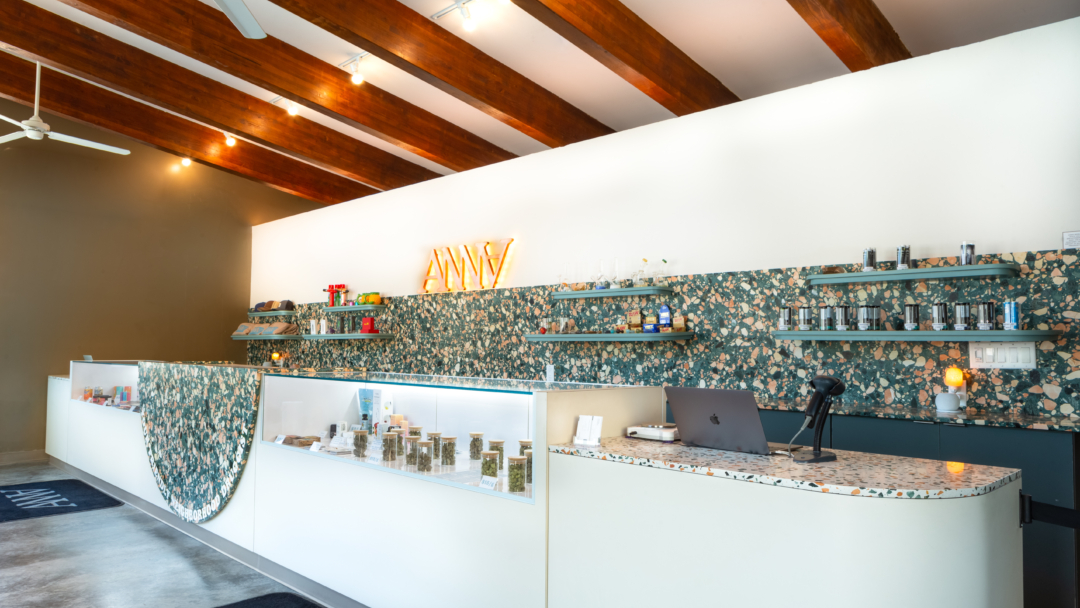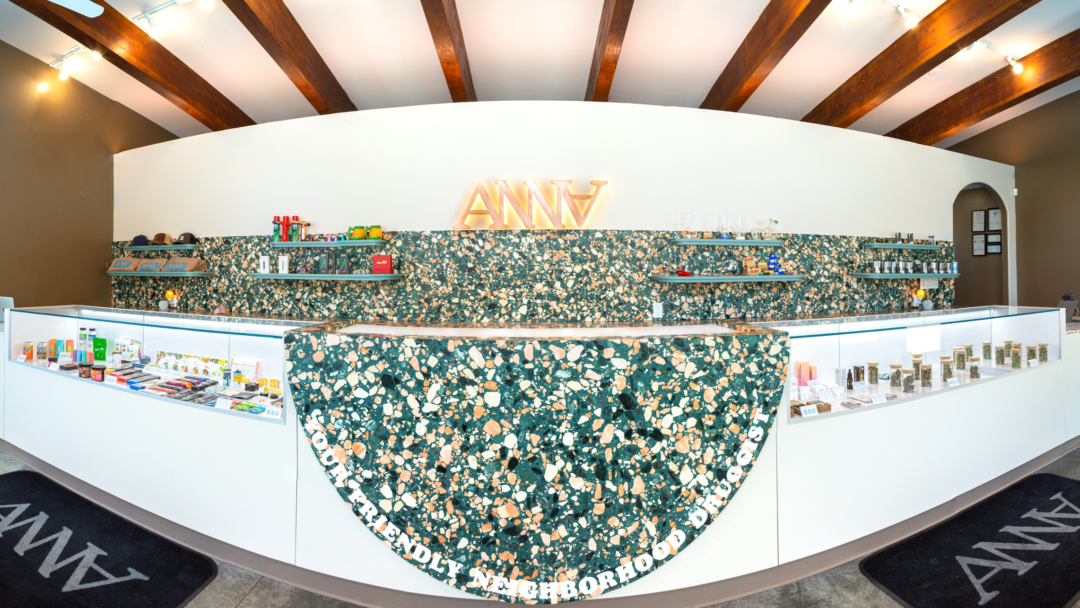 Related Case Study: a distinguished dispensary for noble herb