Commercial Interior Design for Hightops | Retail Displays
Drew VanDrie | February 3rd, 2023 | 1M READ TIME
Situation
HIGHTOPS/COLORADO SPRINGS, CO
Committed to quality service and prompt delivery, Hightops has been servicing the residents and visitors of Colorado Springs since 2010. Originally operating under the name Pain Management Solutions, this seasoned dispensary was looking for a refreshed brand image and retail store design to match. Entrusting High Roads Design Studio with this updated vision and Britten WoodWorks with the fabrication of concept, Hightops hoped for an enlightened retail interior that remained true to their values of quality customer service and reliability.
Solution
High Roads Design Studio envisioned a modern, commercial interior design for this established dispensary. Calling for bright tones, mixed material accents, and a functional, flowing space for retail displays, the concept was handed off to Britten WoodWorks to complete. Crafting the expansive point of sale counter, merchandise slatwalls, free floating backwall shelves, and even the slim solid surface queue rail, the entire interior was transformed into an enviable retail store design. Complimented by interior and exterior signage, directional displays, and dimensional lettering, this updated interior completed by WoodWork's had Hightops ready for its bold and refreshed debut.
Impact
An effective fabricator well-versed in dispensary and retail interior creation, WoodWorks demonstrated once again their ability for quality craftsmanship. Undertaking the value engineering, space planning and millwork for this project, WoodWorks asserted its reputation as a thorough and solution-oriented partner. Stunning in its execution, the completed interior for Hightops is a testament to WoodWorks capability and an endorsement as a precise fabricator able to convert complex renderings into exacting realities.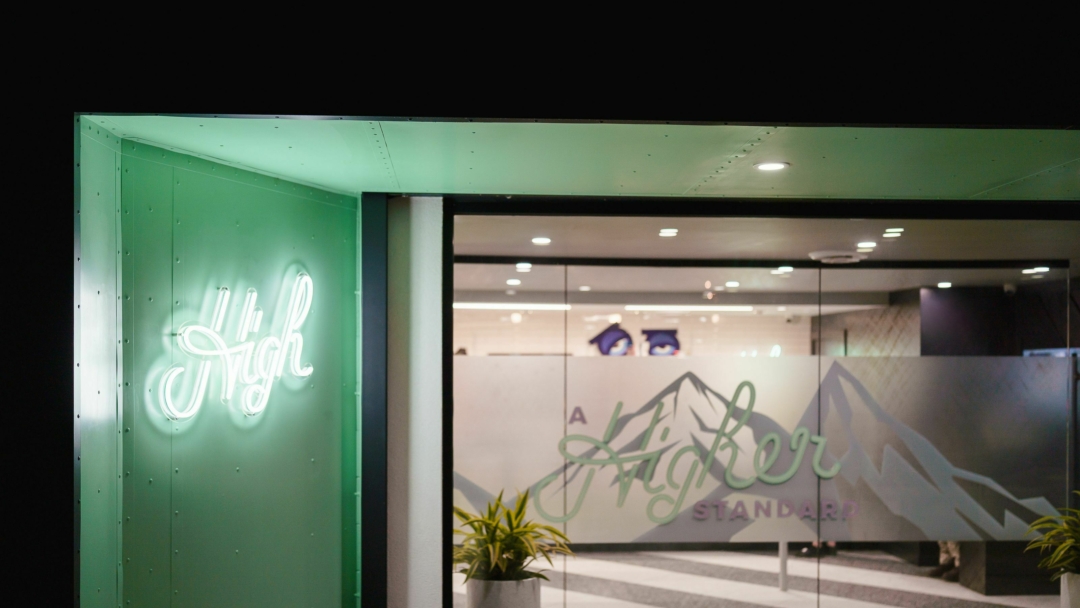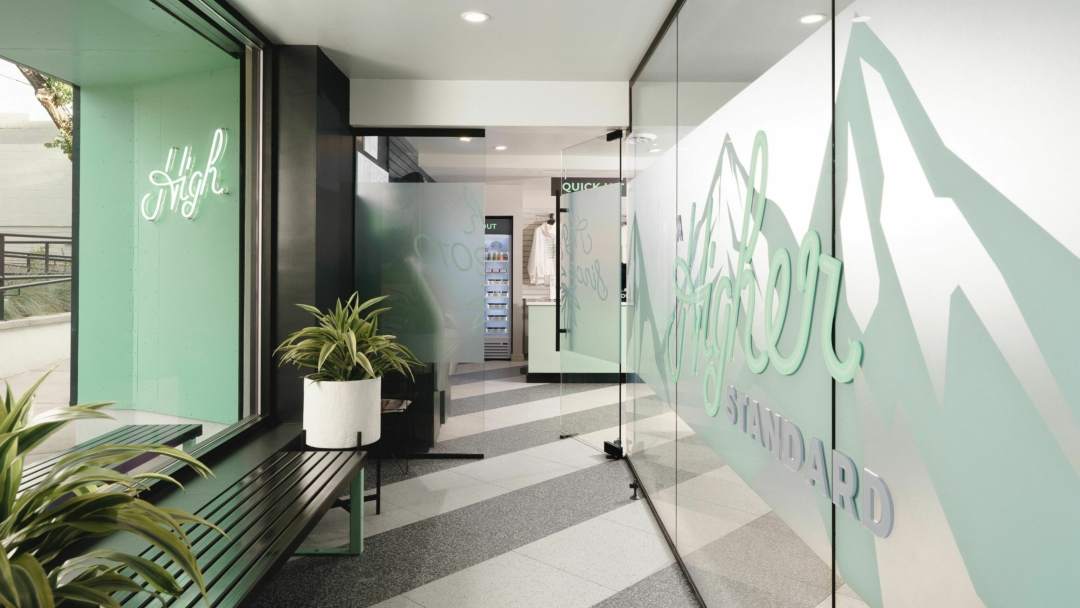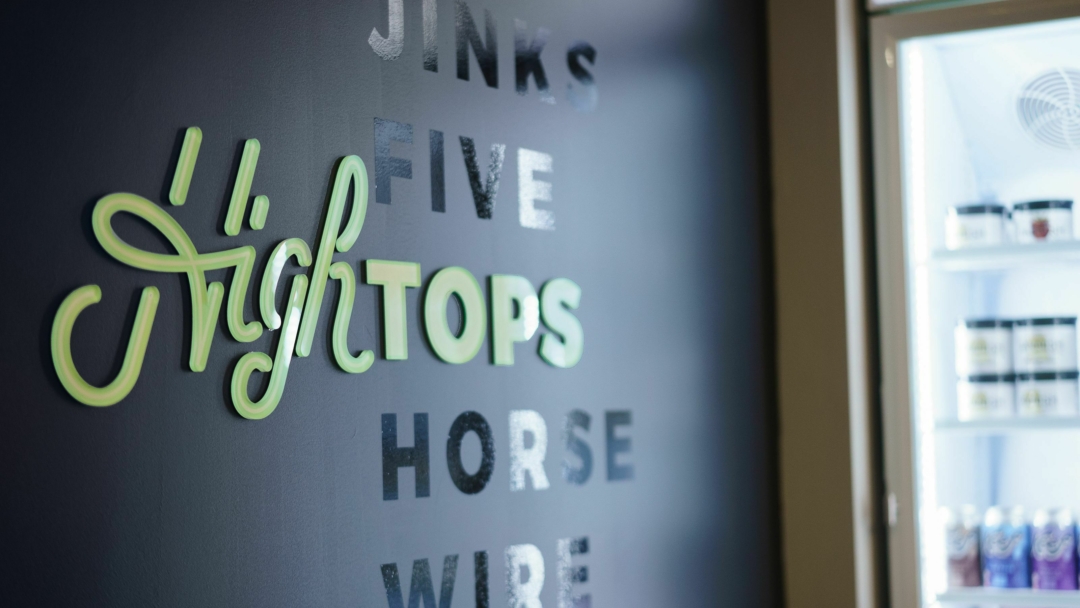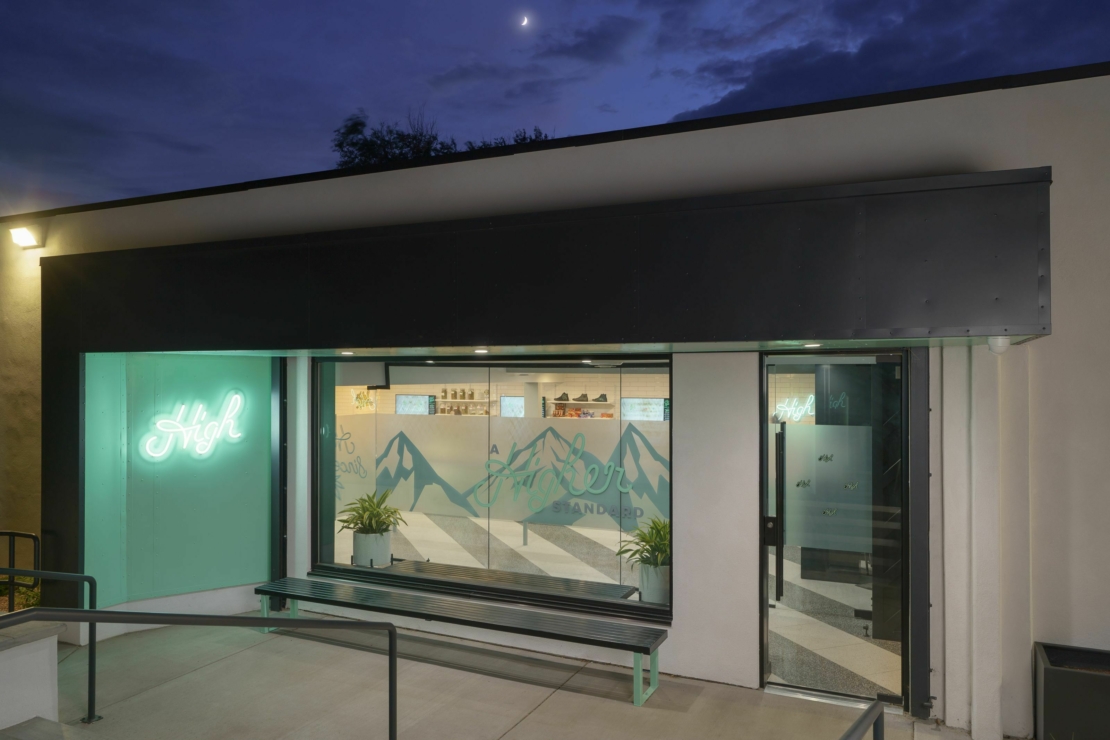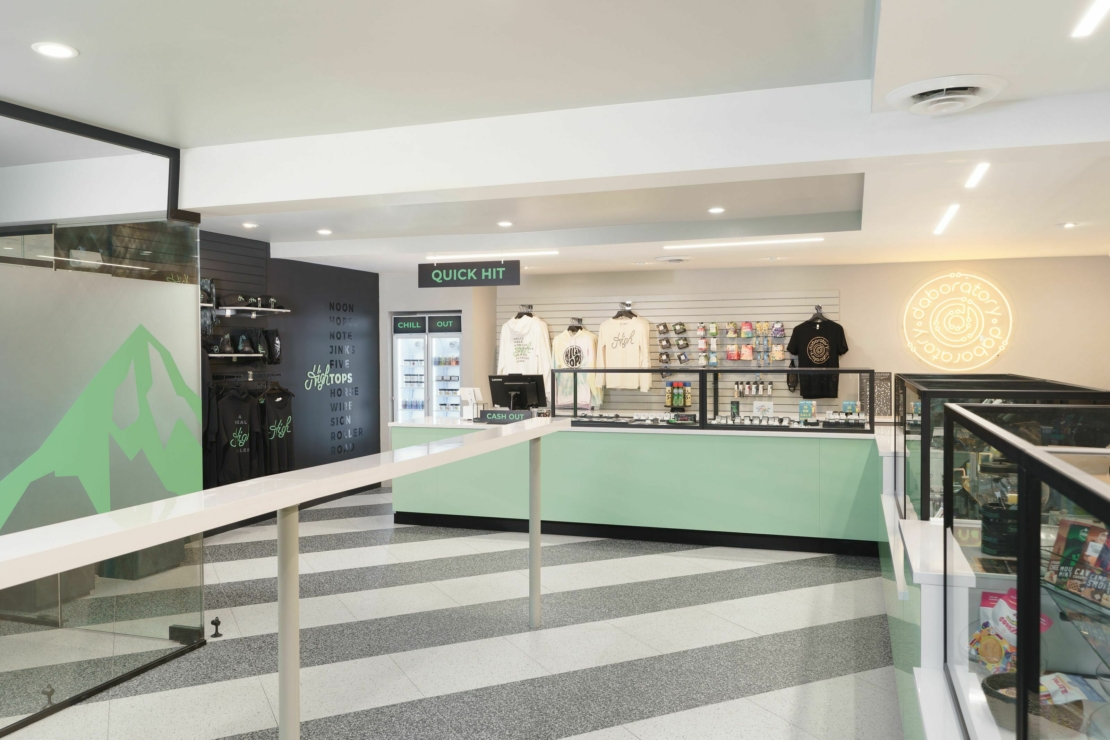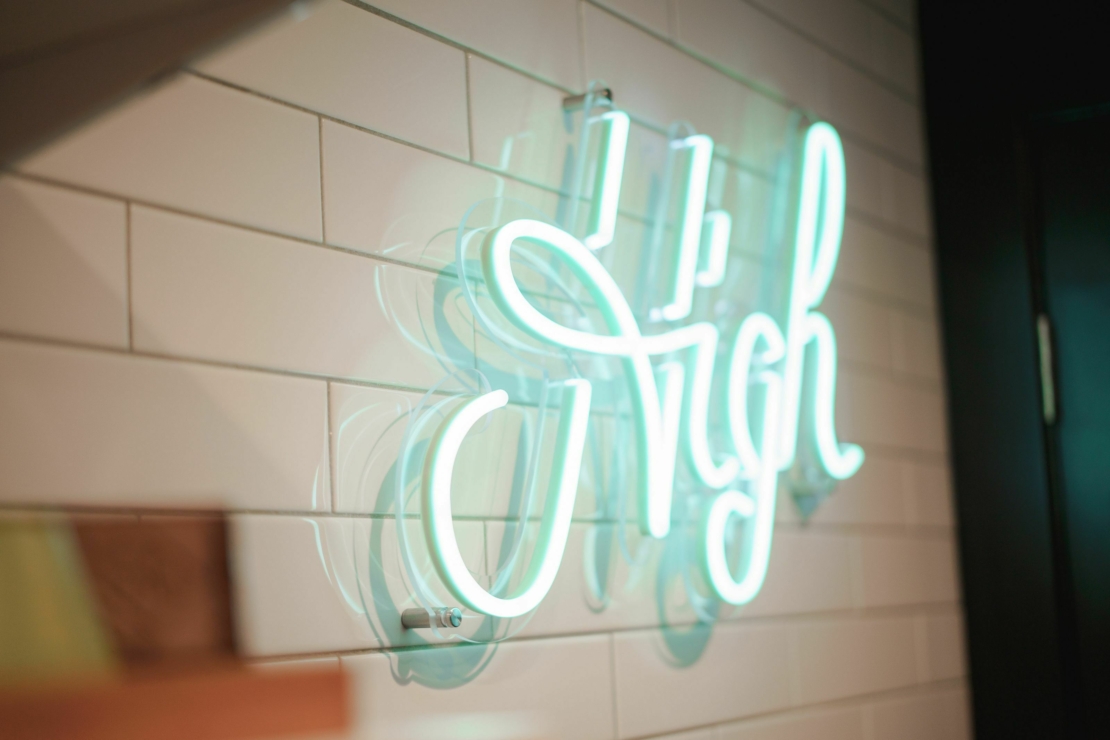 render to reality.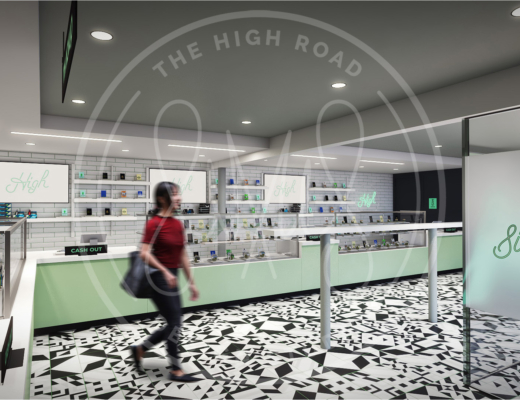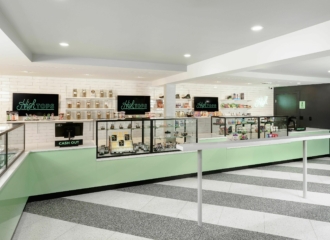 Related Article: ANNA Dispensary | Dispensary Store Front | Britten Woodworks