Upgrade Your Retail Fixtures
Drew VanDrie | March 7th, 2023 | 2M READ TIME
Time for some retail therapy! Effortlessly update your store sales floor with this line of retail fixture offerings from Britten WoodWorks.
No matter how much forethought goes into the initial installation of sales counters and cabinetry, there comes a point where it just looks…dated. Refresh your retail space with some attractive retail fixture pieces! Available in standardized dimensions for painless integration into your existing space, keep dated cabinetry and displays at bay with these revised retail fixtures crafted by Britten WoodWorks!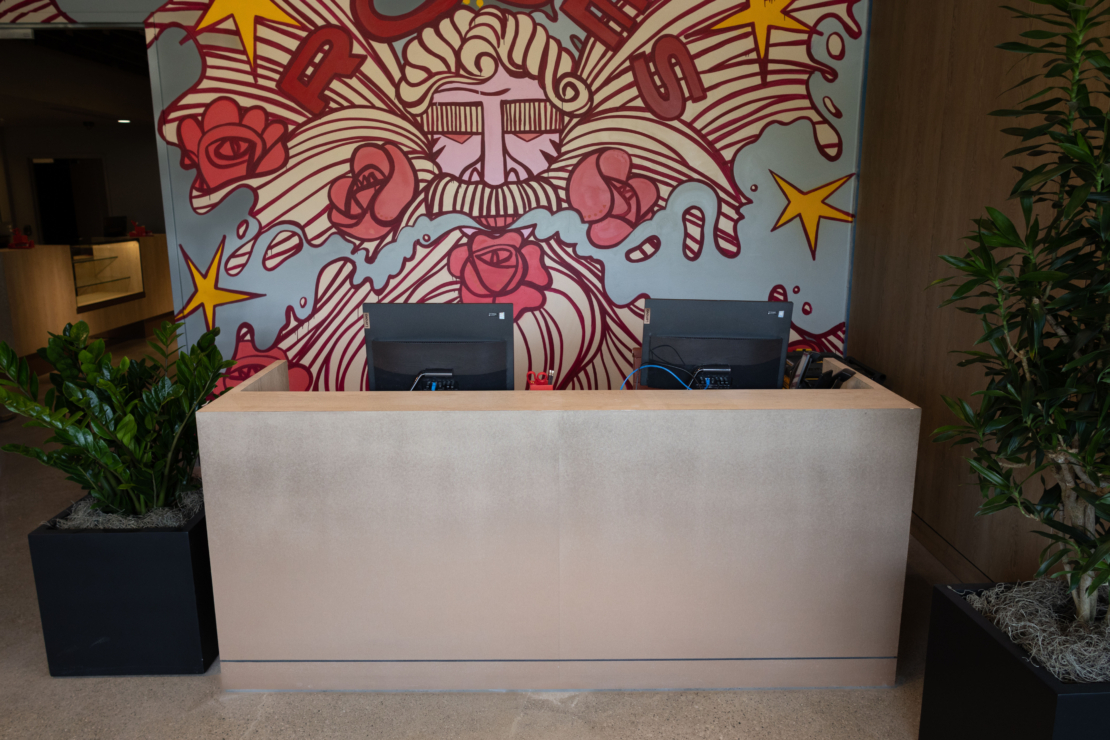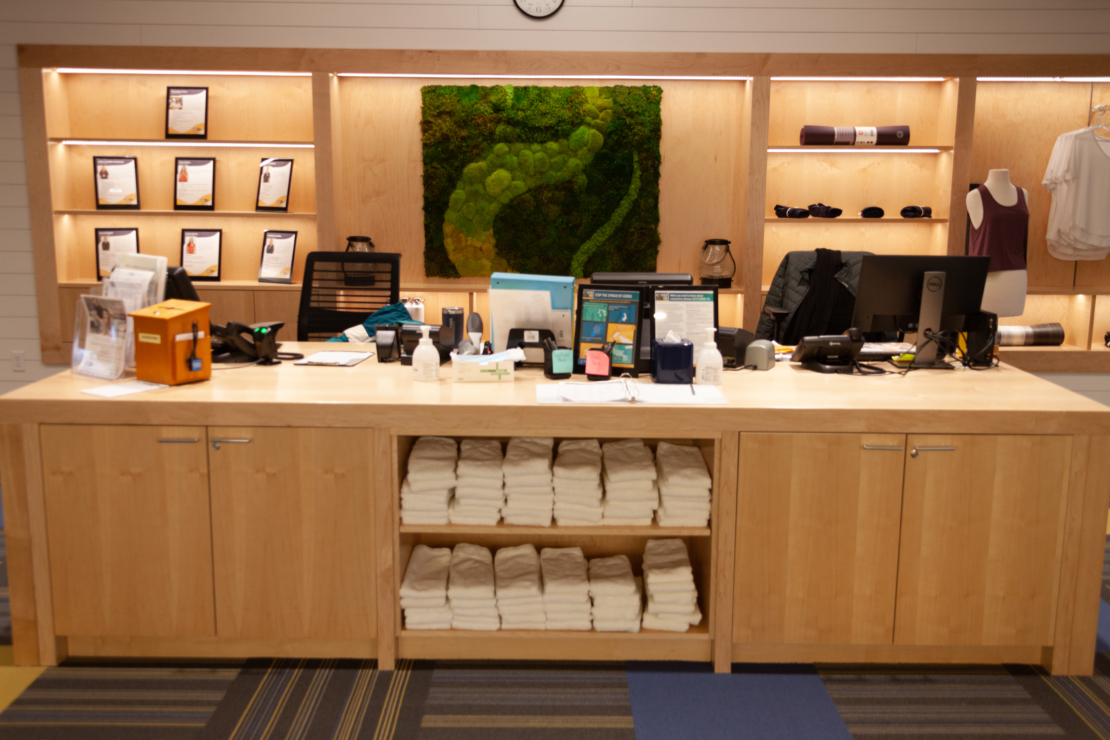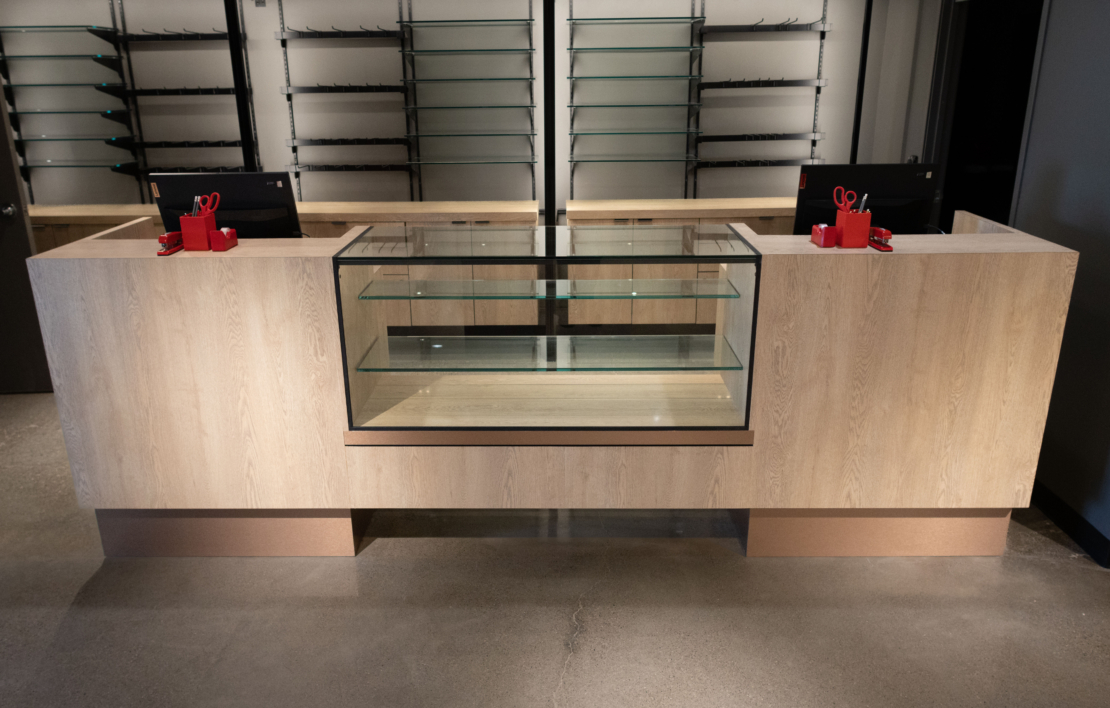 1. Check It Out: Point-of-Sale Station
Make the sale with an attractive point-of-sale counter! The final destination of the customer journey and your focal point of client interaction, a functional and attractive counterspace is essential for creating an inviting retail space. Create a positive check-out experience with a point-of-sale station by WoodWorks!
Integrated with modular cabinetry to accommodate merchandise, equipped for cash drawer storage, and available with attractive glass display and built-in LED accents, these point-of-sale stations develop positive customer experience while you close out a sale!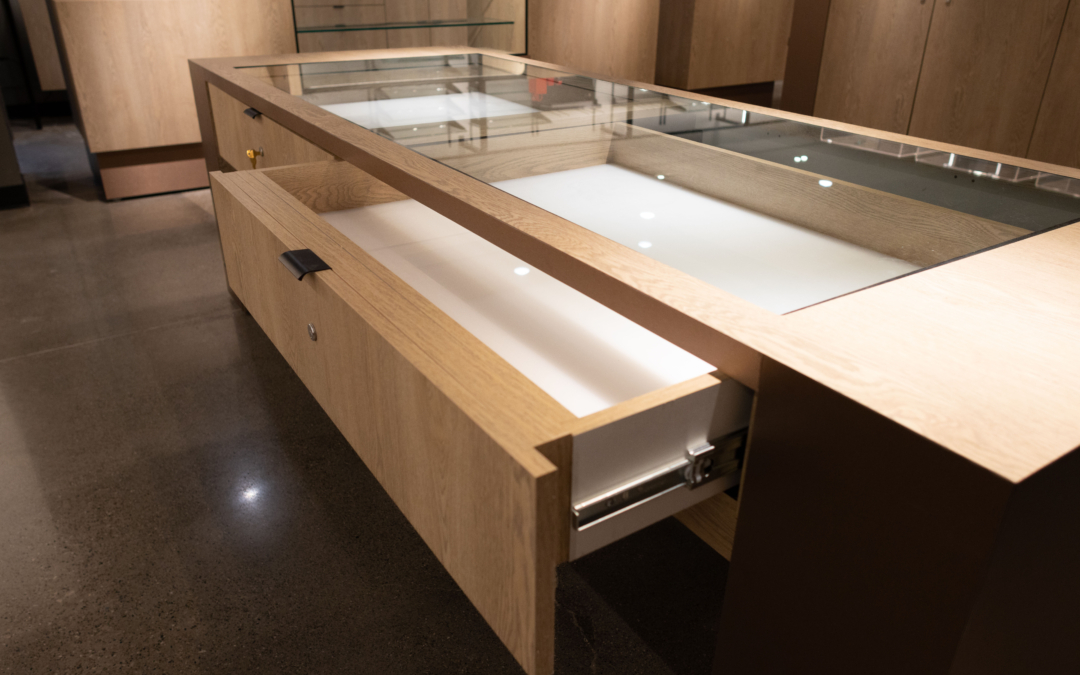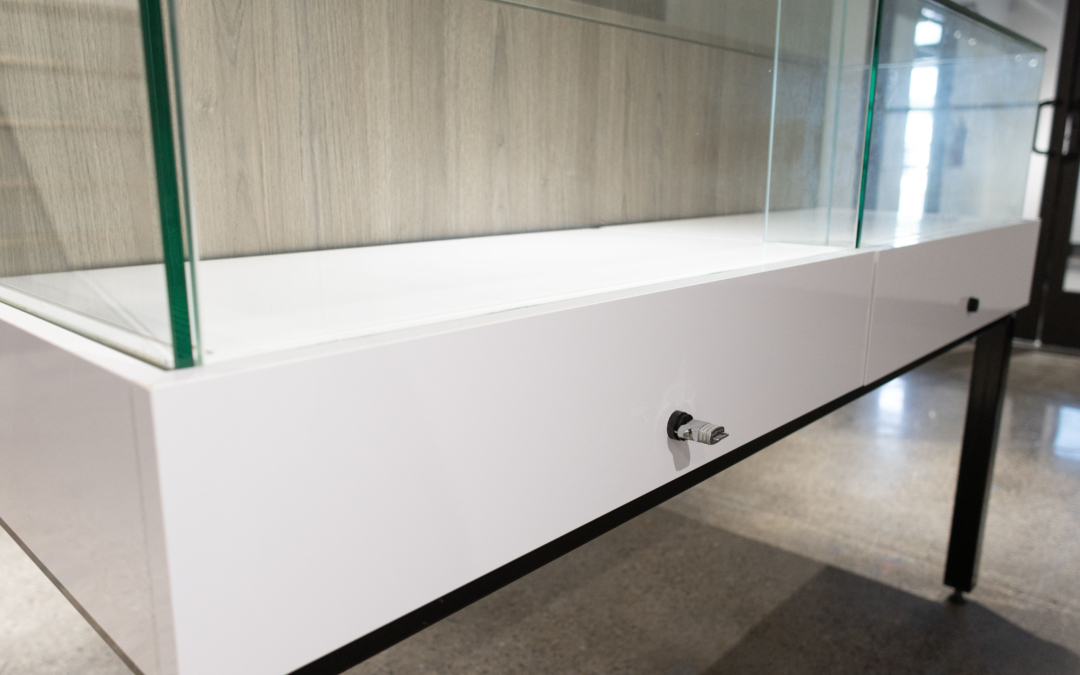 2. Show It Off: Showcase Tables
Don't hide your merchandise behind a dated glass display or leave it dangling off bland pegboard. Share your wares with the public and provide unintrusive client interaction with a charming showcase table. Intended to be situated on your show floor, these showcase tables by Britten provide complimenting backdrop and product context.
Available in double-sided display configuration, outfitted with lockable storage drawers, and supported by a durable, powder coated frame, these showcase tables are a secure and valuable asset for increasing product visibility.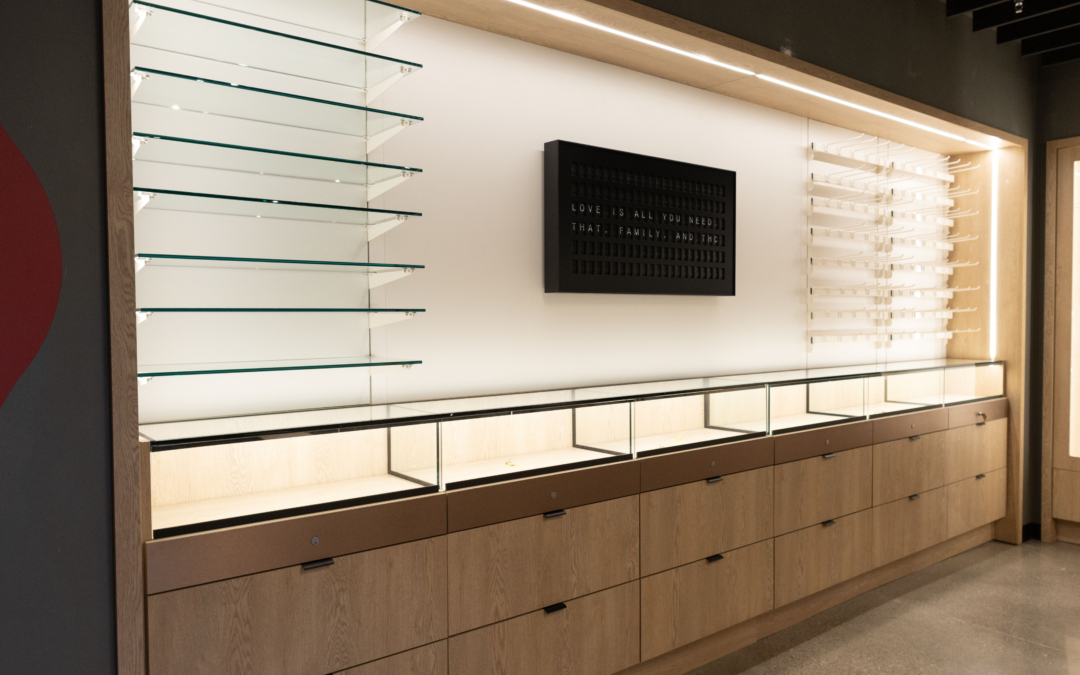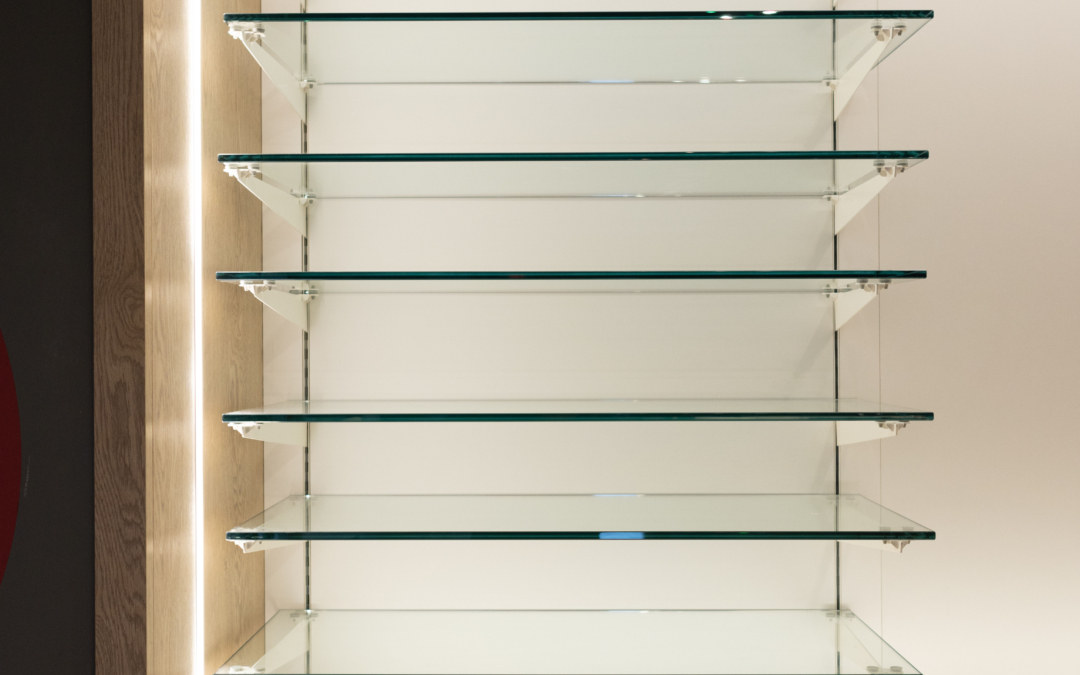 3. Floating Away: Floating Shelves
Gone are the days of bulky shelves stocked merchandise collecting dust. Add a modern touch with functional value with floating shelves. Designed to create a seamless and symmetrical look, floating shelves by Britten offer ample product storage with a clean aesthetic. Installed with hidden brackets and offered with undershelf LED illumination, these floating shelves place any featured products in a favorable light.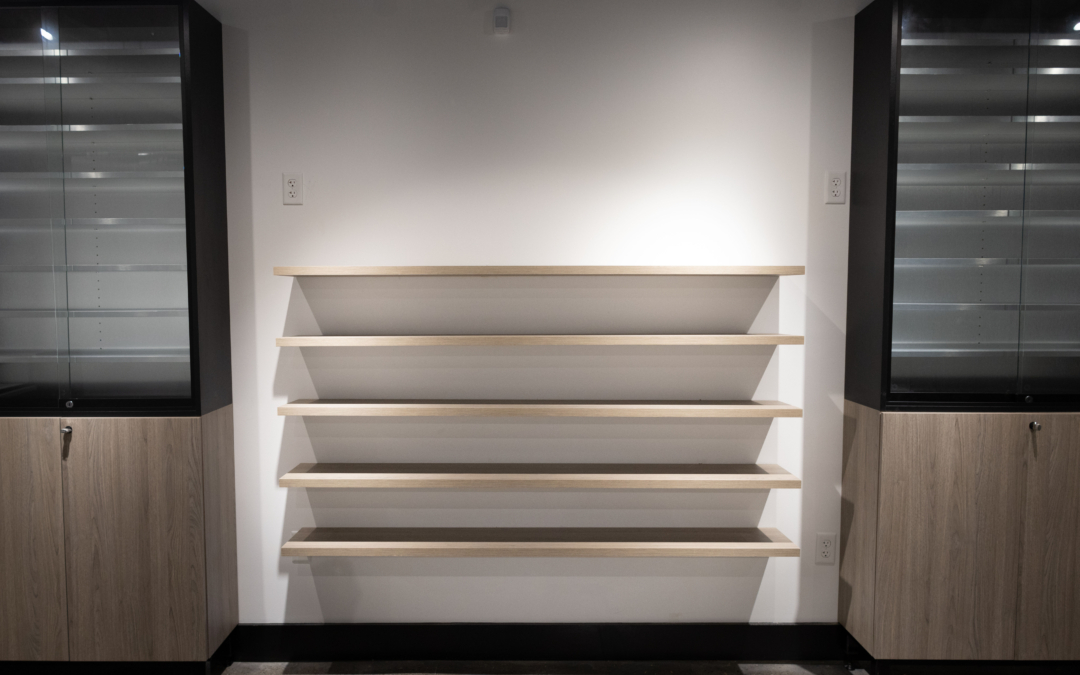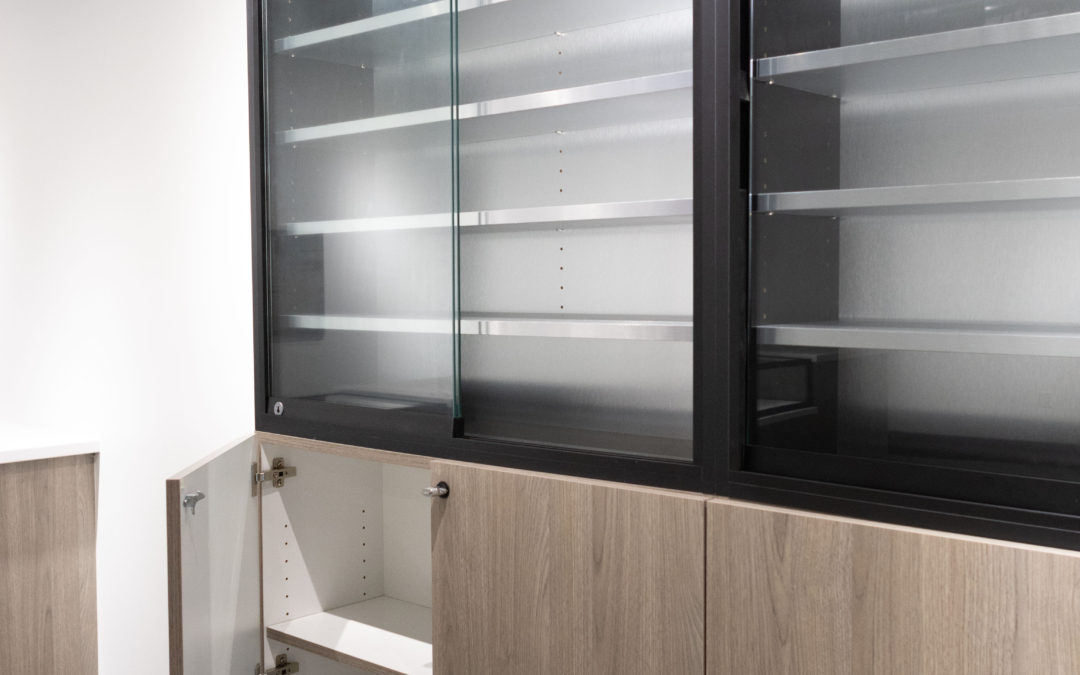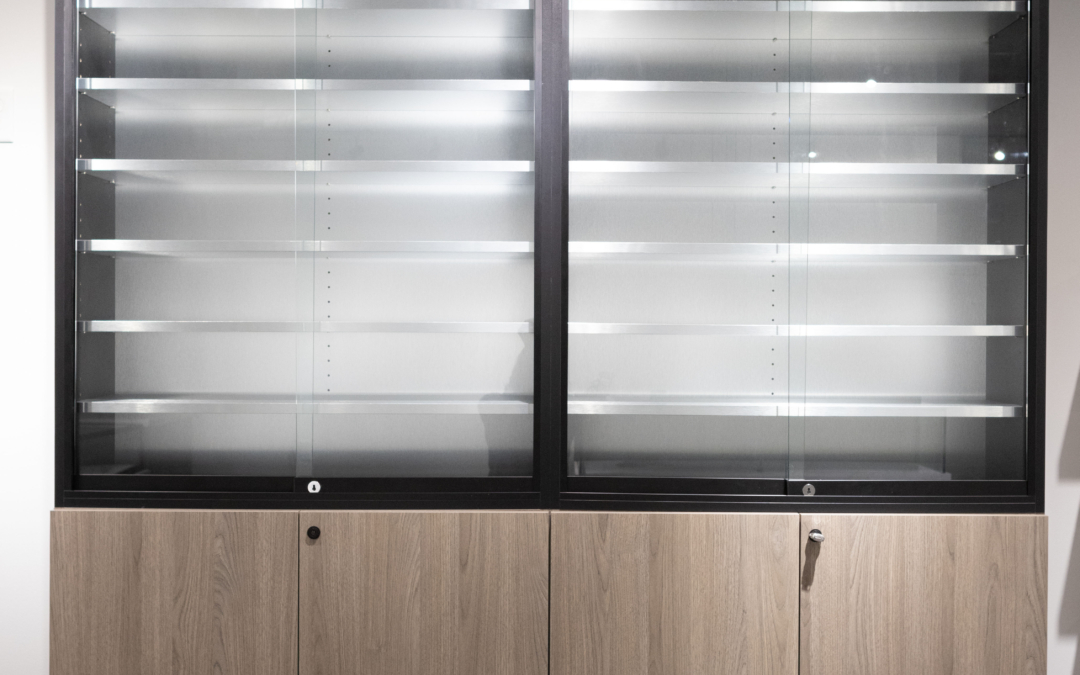 4. Reach the Top Shelf: Tall Cabinet Display
Notable for its expansive space and overall utility, the tall cabinet display is a stable of any retail space. Able to house an extensive amount of merchandise and provide an organized showcase of inventory, the tall cabinet also creates height to help round out a retail space.
Update your fatigued cabinet ensemble with a new selection from Britten WoodWorks! Featuring configurable backwall options, possible LED integration and added secure storage, a new tall cabinet display can outperform any creaky antique!
Adaptable, attractive and easily integrated into any existing retail location, give your commercial space a well-deserved refresh with retail fixtures by Britten WoodWorks!
Partner with Britten WoodWorks for a custom quote or more information email info@britteninc.com or call 885-763-8203 to speak to a sales rep.
Related Article: 3 new architectural millwork trends